Royal LePage Shelter Foundation
Safe Housing For All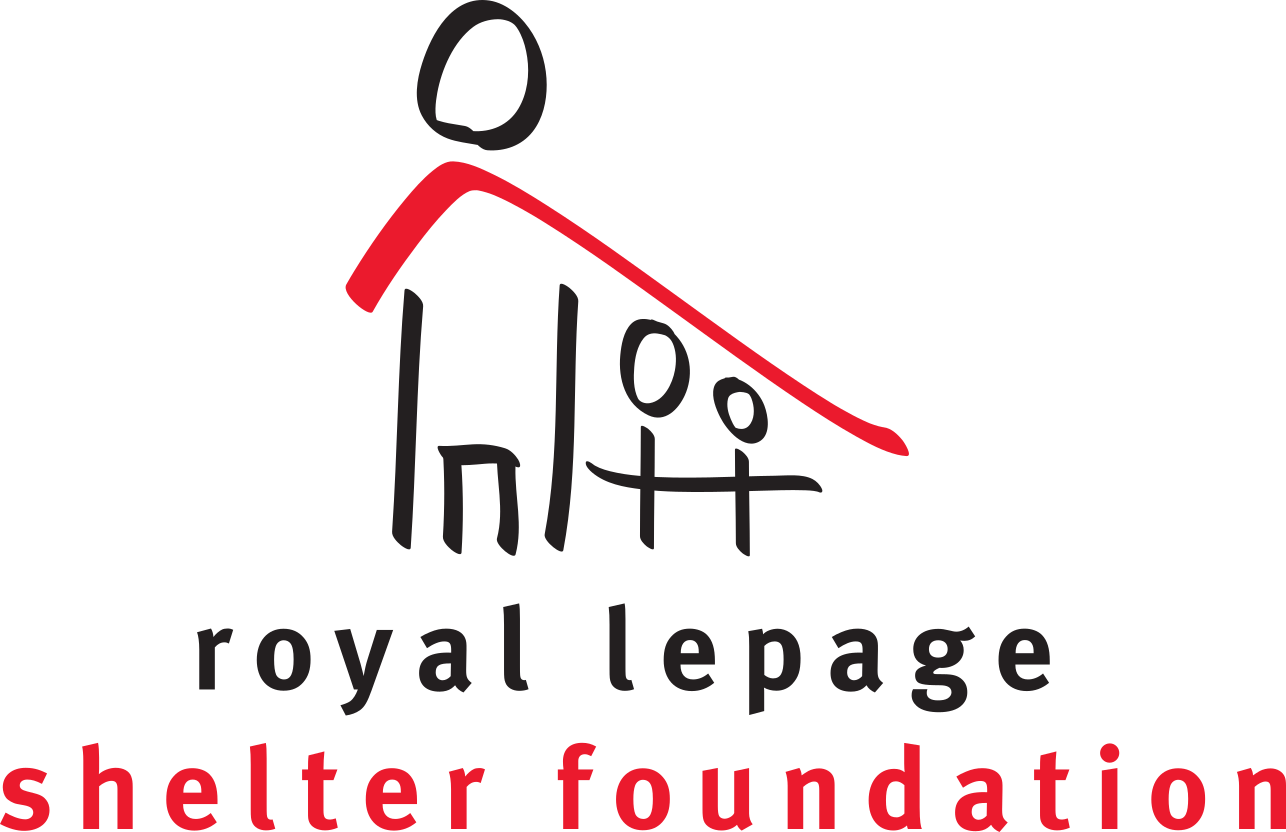 As real estate professionals, we proudly dedicate our working lives to helping you find the foundation from which you can build your future. But we know a house is only a home when the people who live there feel safe, loved and accepted. Unfortunately, there are thousands of women and children across Canada who do not have that privilege.
On any given day in Canada, it is estimated that more than 3,000 women (and their 2,500 children) are living in an emergency shelter to escape domestic violence.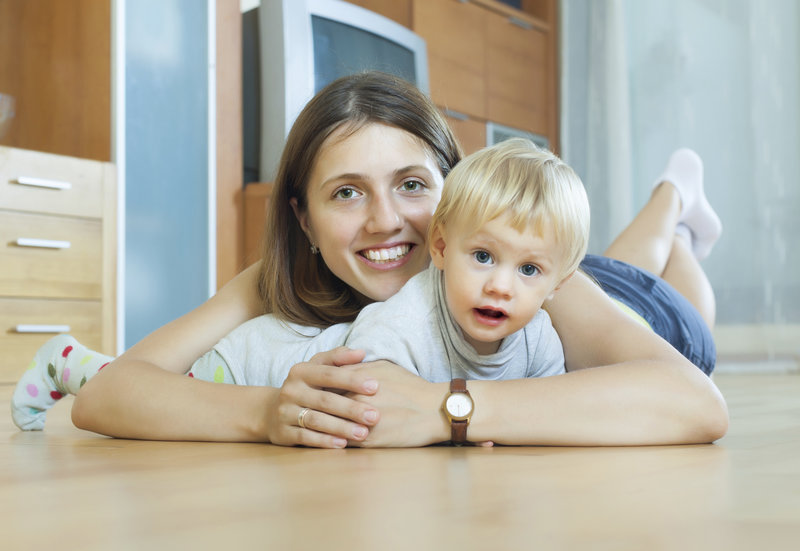 The Royal LePage Difference
Royal LePage Shelter Foundation is Canada's largest public foundation dedicated exclusively to funding women's shelters and violence prevention programs. Every dollar raised directly impacts the more than 50,000 women and children who are served each year by the shelters and support programs we fund. Since 1998, the Royal LePage Shelter Foundation has raised more than $35 million and currently supports 200 local women's shelters and national partners.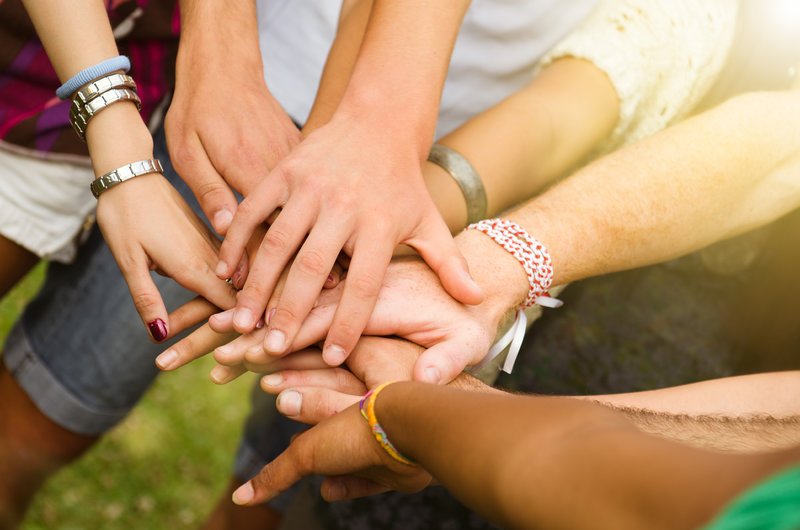 Doing Our Part
Whether through donating a portion of our commissions, volunteering our time or hosting local fundraising events, Royal LePage REALTORS® are dedicated to providing safe housing for all. We are proud to be working with women's shelters to bring hope and security to women and children experiencing violence and abuse. With our national partners, including Canadian Women's Foundation and Women's Shelters Canada, we are part of a movement to end domestic violence in Canada through prevention and education, including funding teen healthy relationship programs.
How You Can Help
If you're interested in supporting our cause, you can help us put an end to violence against women and children by:
We are very grateful for your support. Royal LePage Canada covers the foundation's administrative costs so 100% of your donation will be directed to the cause.
Want to make your gift in honour or in memory of a loved one or to celebrate a happy occasion? Visit our secure online donations page.
Official charitable donation receipts are issued in February for gifts over $20 made in the previous calendar year. Charitable Reg. No. 882531304 RR0001.
Tax Receipt Policy
.
Testimonials
" Mike worked around my schedule and helped me find the perfect investment property... great communication - even called me back while he was on vacation out of country, found him very knowledgeable had answers for all my questions..... 5 stars "
- Matt Booker
" Awesome service! I have purchased two properties with Michael and he was professional and knowledgeable. I would definitely purchase my next property through him. "
- Derek Koop
" Michael treated us like a family and not only as a client no matter how busy he is he always give us time most specially in house searching , every questions was clearly answered and explained.He was a good help. -Asis & Mercy "
- Asis Ragca
" Mike helped us find out first house and was absolutely amazing, we looked at so many houses with him before we found the perfect one and he was always happy to help and show us as many as we needed. He always had our best interests in mind and was very thorough with every house we saw. I would highly recommend Mike to anyone looking for a new home he made everything way easier and less stressful than we could ever imagine! "
- Josh Cheater
" Michael helped us with the sale of one home and the purchase of another. With Michael's guidance, we were able to purchase with confidence as well as sell our house with multiple offers, and above asking price. "
- Gaz Black
" Bought my first house with Michael and he was great to work with! Very helpful, attentive, patient and knowledgable. I was recommended to him by a friend, and now I have also recommended him to my other friends. "
- Kara B
" I am very happy with Michael 's professional services. He always have all the answers for me. "
- Friendly Chinese
" Michael was very knowledgeable and helpful, my condo was sold immediately. That's why we continue working with him in finding our new home. He really cares for his clients! Michael met our expectations on finding a new house and we would definitely recommend him! Thanks so much! "
- Charmaine Bairing
" It was a pleasure to work with Mike. He's well informed and was able to answer all our questions. He is very professional and knowledgeable regarding home sales within our community. We were able to sell our home quicker than expected. We would definitely recommend Mike to anyone who would be looking to buy or sell a home. "
- Virginia Weretyk
" Michael Idone is the best realtor I have ever deal with. He is providing you all details for your house search and while showing the house point out all the positive and negative details of the house for you to take an easy decision for offering the house or not. "
- Haidar Amiri
" Michael was our agent for the sale of our Aunt's home. He was amazing and we would highly recommend him! As we had never sold a home before he told us everything we had to do and guided us along the way. He was in constant communication with us! The house was sold within the first week. Thanks Michael ! "
- Wendy Napady
" I really appreciate Michael. He is professional, honest, attentive to detail, and really was there to answer all of my questions in an extremely timely manner to make this process smooth and comfortable to always make sure I had peace of mind. He really went to bat for me as his client to with my best interest in mind. I have found my perfect home and the process was completely stress-free!!! "
- A Nelson
" Good realtor. Ability to see 2 steps ahead and react long before the competition. Definitely want this guy in your corner. "
- Patrick Unruh
" Michael is truly stellar! He helped us find our dream home and made it a wonderful experience! He was there for every step of the way and was extremely patient and helpful with any concerns or questions we had. He was honest and very credible... he truly went above and beyond for us! Definitely recommend him to anyone looking for an amazing realtor! "
- Agnes Gusowski
" Michael was an immense help throughout the entire home-buying process (day and night)! He showed me homes within my price range and in neighbourhoods that I was unfamiliar with to help broaden my search and keep me open-minded. He was knowledgeable about the properties he showed me and tolerated myself (and my family!) throughout the bidding process (a feat in itself haha). I highly recommend Michael, A+! "
- Kristy Sytkowski
" Mike is an awesome realtor, he has helped me several times with purchasing new homes, honest, professional and prompt! Will definitely recommend him to my friends and family :) "
- Eva
" Mike was a pleasure to deal with. He sold our home for more than expected before it even hit the market! He also stuck with us and helped us find the perfect house for our family even though we may have been difficult at times 😆. All in all a very pleasant experience and we will conduct business again in the future! "
- Victoria Belo
" Very knowledgeable, patient and easy to work with. Highly recommended. "
- Denise G
" Michael is a great realtor when it came to my fiancée and I buying our new house. He was really professional, worked with us to get the best deal, and very responsive to any questions we had. Would recommend him to anyone. "
- Keith O
" Michael is an excellent realtor, he has all the qualities and more that good realtor should possess, he's patient, professional and goes above duty to ensure that you find the right home for you and your family. It was an absolute pleasure working with Michael, he is very knowledge in his field and has lots of insight in the market which is instrumental in helping to make the big decision to purchase a home. I would highly recommend Michael, his professionalism is 5 star quality. "
- Shana Goulbourne
" Beyond helpful, incredibly knowledgeable and insightful. Throughout the entire process he was friendly and professional answering any questions we had walking us through the process and still now Mike continues to guide us through the home buying journey. As a first time buyer our family feels very fortunate to have had Mike as our guy. Would recommend him to anyone looking to buy or sell. "
- Carlos Acevedo Casco
" I had a great experience selling my house with Michael. He is very patient, professional, and easy to reach. Michael was very attentive to my needs and concerns, while giving his professional advise. Thanks to Michael selling my house was very smooth and stressless. "
- Natalia Giordano
" Michael has been so helpful and professional, helped me find the perfect home and has gone above and beyond to ensure everything has gone smoothly. Thank you "
- Katharine Young
" My wife and I hired Michael to be our realtor in selling my mother in law's house located in the north end. Michael presented us with an insightful presentation which helped us come to a mutual agreement on the asking price of the house. Due to the rough location of the house in the north end, I thought the house would take quite a while to sell, but to my surprise he had the house sold in a week, and at the price that my wife and I were wanting. Throughout the whole process Michael was very professional, and there was excellent communication throughout the whole process. It was a pleasure working with him. "
- Jeepmon
" Michael was a great realtor, he was very helpful and knowledgeable. He went above and beyond and made buying our first home way easier than anticipated. "
- Matt Anderson
" Michael sold my home and he was excellent. Truth be told, I haven't used a realtor in years, instead, I opted to use Comfree and Purple Bricks due to some negative experiences with realtors in the past. However, Michael was professional, responsive and I felt like he had my best interest in mind when making decisions. His knowledge on the market is exceptional. I highly recommend him. "
- Angela Remillard
" Michael did his very best to make looking for and buying a first home a good experience, excellent communication through the whole process, quick to respond and answer questions, helpful patient and knowledgeable, definitely would recommend to anyone looking to buy their first home. Highly recommended! "
- Ron R
" Michael was detrimental in the sale of our house. It was certainly not a simple sale but Michael handled it professionally and the house sold very quickly! "
- Greg Ashcroft
" Our family was very pleased to work with Michael and would recommend him in a heartbeat. He went above and beyond to sell our parents home. Michael is personable, helpful, conscientious and very knowledgeable in his field. Thank you again for all your hard work. "
- Helga Halischuk
" Mike has helped us buy and sell 2 homes now. He is friendly, knowledgeable, and easy to work with. It has been a pleasure working with him, and I would highly recommend him to anyone looking to buy or sell a home! "
- Samantha Erlandson
" Fantastic working with Michael "
- Eva Weidman
" From beginning to end of purchasing our first home... Mike was available and extremely knowledgeable in all aspects of our purchase. Would definelty use him again and recommend him if your looking for a reliable real estate agent. "
- Talitha Willms
" Michael was prompt, knowledgeable and helpful throughout the process of home purchasing. It was a pleasure to work with him. "
- Dianne Booth
" Michael is knowledgeable and professional...being a first time home seller he answered our millions of questions and helped ease the stress during the selling of our home...we highly recommend! "
- Kayla Charles
" I enjoyed working with Michael. He is professional and easy to talk to. He will walk through the home with you and is honest on any issues. He is a good listener, as he takes note of what you are looking for and will advise if a certain home is not right for you, thus not wasting his or your time. It was a pleasure working with you Michael and I will definitely refer you. "
- Sandi B.
" With a desire to spend more time closer to family in Winnipeg, our hope was to find a small condominium unit in downtown Winnipeg. Michael helped us find not just what we needed, but exactly what we wanted. We've owned houses, but never a condominium unit. Sometimes we had questions or issues we did not understand. Sometimes we just did not know what to do. Michael was always quick to respond to our questions and made us feel much more comfortable with our purchase and the process. Michael also helped connect us to people we needed to work with to close the deal on time. He helped us connect with the people we needed for things like insurance and real estate lawyers. Michael made our purchase so much easier! Michael is friendly, terrific and reliable. He made us feel very welcome to our new home city. He helped bring our family closer together. If you are shopping around Winnipeg for a condo unit like we were, give him a call. He's our top choice for our next Winnipeg house hunt and our family highly recommends his services. Thank you, Michael for helping us find our new home! "
- Jamie Bell
" Mike was professional, knowledgeable and a responsive agent. Mike provided great advice on the purchase of our first investment property, along with tips on property management. We would highly recommend him for anyone looking to invest in real estate. "
- Katie Taylor
" Michael had great knowledge and expertise when my fiance and I were buying our first home. He made the whole process so easy! "
- Chris Malkiewicz
" Mike was very professional and helpful in knowing the market well enough to have my house sold within 1 week! I'm very glad to have utilized his services in selling my house. "
- Katelyn Nielson
" It was a pleasure to work with Mike. He's well informed and was able to answer all our questions. He is very professional and knowledgeable regarding home sales within our community. We were able to sell our home quicker than expected. We would definitely recommend Mike to anyone who would be looking to buy or sell a home. "
- Virginia Weretyk
" My boyfriend and I had a wonderful experience working with Mike to purchase a new home, as well as selling my boyfriends existing home. He was quick to respond to any questions and we never felt any pressure to agree to anything we weren't 100% comfortable with. Mike was patient and always accommodating with our requests. "
- Katrina Wilkie
" Great realtor to work with! Very friendly and easy to work with. It was my first property purchase and he explained everything clearly and walked me through it with no issues. Very knowledgeable. He made me aware of things I needed to know, things I never even thought of. Also great service, I received prompt answers to all of my questions. Highly recommended! Thanks Michael! "
- Emilio Jazbec
" Mike was amazing, responding quickly to questions and getting showings booked as soon as possible. We looked at several houses and Mike always was prepared with all the facts and details about the properties, and was quick to point out any concerns. In fact he noted an issue with a corner of the flooring in the basement of one of the properties and possibly saved us headaches if we were unaware. We will be using his services in the future as well! "
- Trent Schreyer
Previous
Next